'A friend to everyone'
By Deanna Kirk — Corsicana Daily Sun
October 25, 2018
Flags at half-staff, the Courthouse and Justice Center were a sea of umbrellas as county employees stood in the rain Wednesday to honor Navarro County District Attorney R. Lowell Thompson as he returned home to Corsicana.
Thompson passed at Baylor Hospital in Dallas Wednesday morning October 24 after a brief illness. His family were all at his side. He leaves behind his wife, Brandy; two children Kieley and Eli; parents Sam and Paulette Thompson, brother Darrell, and many extended family across the county. Lowell's brother Brent Thompson preceded him in death as well, in July 2016; and Brent's son William in November 2017.
Lowell is a Navarro County native, who graduated from Corsicana High School with a Collins Scholarship. He always credited that scholarship for allowing him to go on to Navarro College, Baylor University, and law school at Texas Tech University.
"That's one of the driving factors why I came back here," Lowell said in 2006 when he was elected District Attorney. "Why I volunteer so much time? The only way I could have gone to the college I went to, was because I got the Collins Scholarship. I know I couldn't have done what I've done, if it wasn't for the help the people and community gave me."
Thompson served as municipal judge prior to winning the seat in the DA's office, where he inherited quite a backlog of cases.  He served his community in other ways as well, as a Lions Club member (and past president), board member at Child Advocacy Center, and volunteered for numerous charitable events and organizations as well.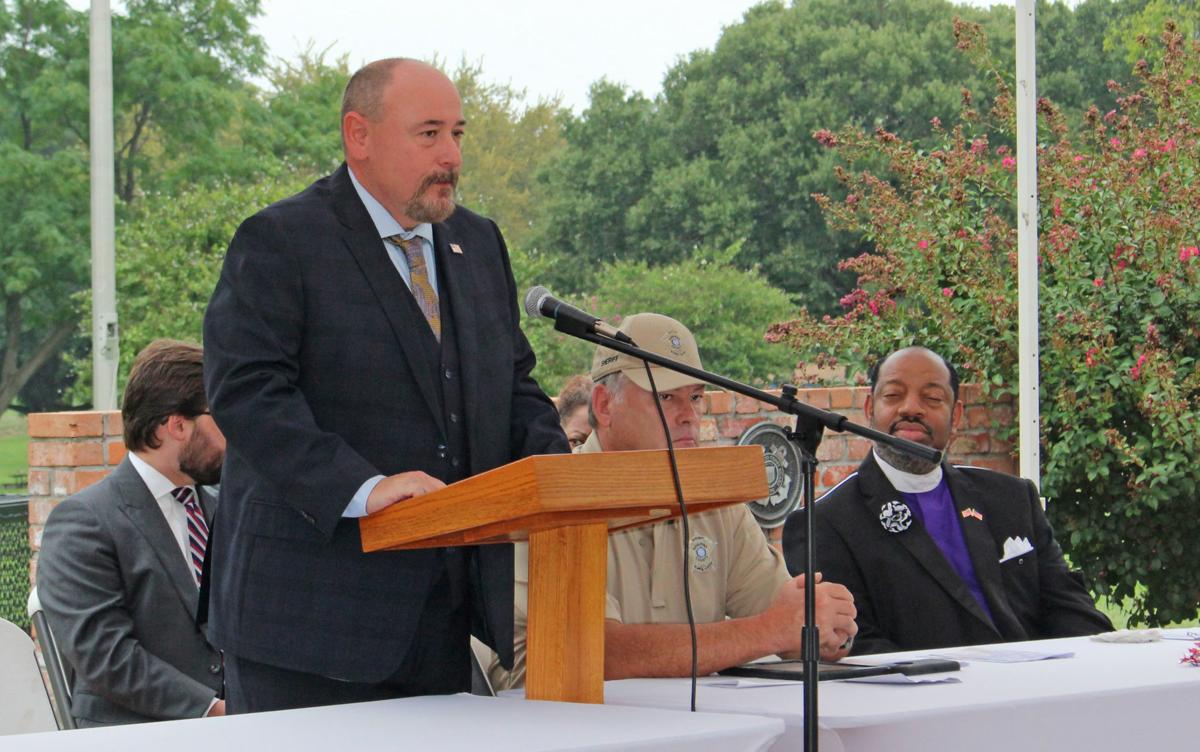 "From the time I met Lowell in junior high, he was a friend – to everyone." said Raymond Linex II. vice president of human resources at Oil City Iron Works and former editor / publisher for the Corsicana Daily Sun. "A coach's son, Lowell knew how to interact with all walks. I don't know that I ever saw him angry. He was a level-headed man of integrity and character from those days at Drane Intermediate, all the way up to his office as District Attorney."
Linex said he and his wife often found themselves at the same community functions, or supporting the same charitable endeavors as the Thompsons. Linex bought raffle tickets from Thompson, and Thompson bought from him. "I cannot imagine the pain the Thompson family has had to endure, with Brent, a grandson, and now Lowell," he said. "It's unfathomable that he is no longer with us. It leaves a large hole in the soul of this community."
As part of the CHS Class of 1988, Lowell had recently attended his 30th class reunion, where he was able to see many classmates from his high school days, including Chuck Williams, local business owner, sideline reporter for the CHS football, and former sports columnist for the Daily Sun. "Lowell was not only a leader, but a man who set the standard by the way he lived his life," Williams said. "In any setting, Lowell was always a beacon of reason. Even while enduring the tragedy of losing Brent, Lowell maintained a steely resolve and led the way with a steady and reassuring presence."
Lowell had a soft spot in his heart for children, and coached both his kids in softball, baseball, and football, which included coaching many other kids along the way. It's not surprising he also had a heart for abused children, too. Jenny Bratton, executive director at the Children's Advocacy Center, said Lowell was the cornerstone of that agency, as well as the Leadership Council and Child Protection Team. She said he served at every charitable function held by CAC, often side-by-side with daughter Kieley
"Lowell will be missed by all of us who were lucky enough to know him," Bratton said. "But his impact in this community spreads far beyond the legal community. To the schools his family attended for generations, to the Lions Club, to victims over a decade in this county who could rely on him to care about them, and sadly for those to come and not have him there to help them." Bratton expressed to the Thompson family, who have given so much and suffered so much loss, that the entire community grieves with them.
Sheriff Elmer Tanner worked with Thompson on and off since he first began in the DA's office years ago. Tanner watched him grow from a young assistant to eventually becoming the County's District Attorney. "I always appreciated Lowell's love for not only his community, but for law enforcement," Tanner said. "His dedication and love for those who he lived among here in Navarro County was always apparent, just as it was for his family."
Tanner said it's heartbreaking that his family has had to not only endure and suffer such unexpected loss, but such a horrific loss in such a short amount of time.  "I am very proud to have called Lowell my friend, and I always respected and appreciated our working relationship," he said.  "There was never a time I called that he didn't answer."  Tanner said his and wife Mandy's prayers are with the Thompson family, and he hopes they know that they, as well as many in the community, will be here to support them in the days, weeks, and months to come.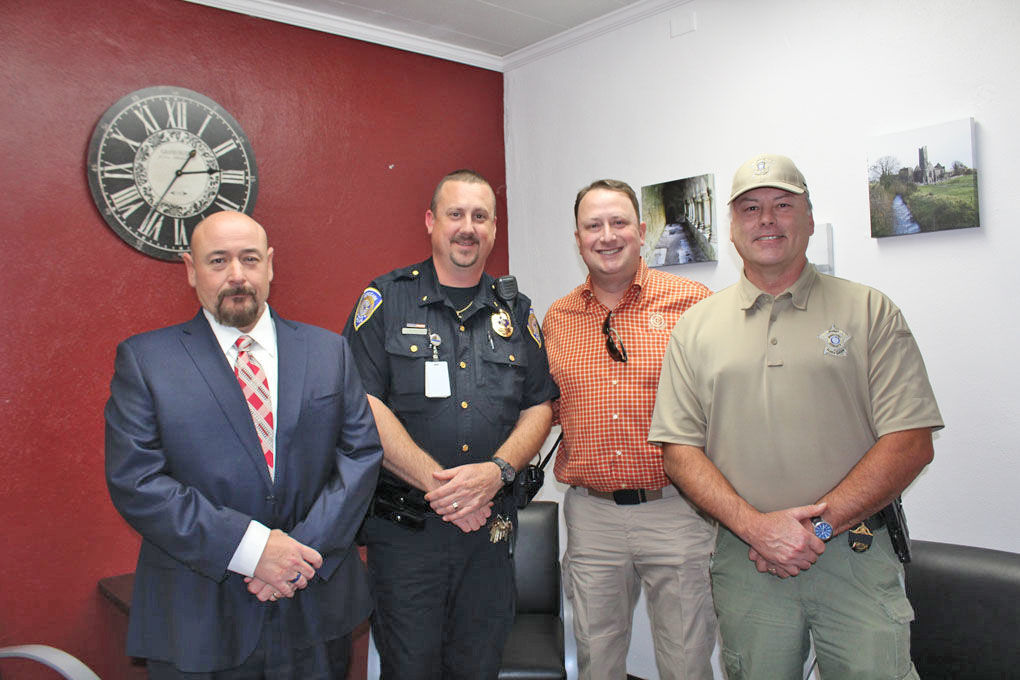 Eric R. Meyers, head of the Office of Emergency Management in Navarro County (and president of Oil City Iron Works) said he simply can't find words to express how he feels about the loss of his good friend. "Lowell was more than just a friend," Meyers said. "He was a dedicated father, husband, son, brother , and true community servant. My heart breaks for Lowell's children, his wife, his parents, and the rest of the family."
Meyers said he reflects on the smiling gentle man Lowell was to everyone who knew him. From working together on the Area Go Texan, Child Advocates, and working together on details of emergency management, Lowell was always willing to be a part of great causes that benefited so many people, he said. "Losses like this are always difficult, but for me, it is extremely difficult losing a friend at such a young age," he said. "I will never understand why events in our life happen like they do, but all I can do is cherish the friendship we had, and know that he is in a peaceful place now."