Dear Friends,
Tuesday night's victory is a testament to the power of the conservative grassroots in the 6th District and the principles Texans hold dear. I am honored the people of the 6th District have put their trust in me. Know this – I will represent each and everyone of you moving forward. My door will always be open to hear from you.

Even as our party is now in the minority of the House of Representatives, we will fight for fiscal responsibility on the part of our federal government, a strong national defense, the Right to Life for the unborn, and security of our borders.

Thank you for electing me to be your voice in Washington DC.

Susan and I can never thank you enough for all the doors knocked, dollars given, phone calls made, signs put up, and believing in us to do this important job for our nation.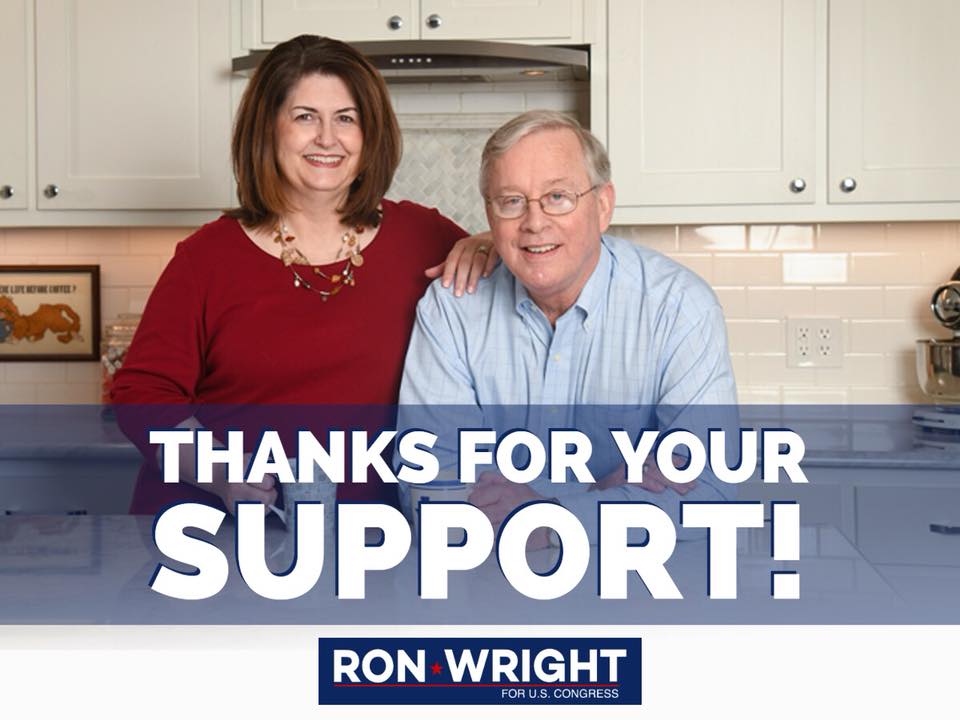 Thank you
Ron Wright
U.S. Representative Elect (TX-06)