By Deanna Kirk — Corsicana Daily Sun
November 26, 2018
The first to speak in the public comments portion of a special Navarro County Commissioner's meeting Monday was Robert Koehl with the Navarro County District Attorney's office.
"We (in the District Attorney's office) would like to request the Commissioners name the Grand Jury room on the third floor after R. Lowell Thompson," Koehl said.
Navarro County Judge H. M. Davenport Jr. stated he would contact the Texas Historical Commission to see what the procedures would be to name the Grand Jury room in honor of the late Navarro County District Attorney R. Lowell Thompson.
"After Lowell passed, some of the office staff suggested it would be nice to have some sort of permanent acknowledgement of his years of service here in the Courthouse," said Will Thompson.  The Grand Jury room seemed like an appropriate location, as it is visited not only by employees but also other members of the public."
Will Thompson stated he has some potential sources of funding from some organizations that Lowell served with, who voiced a desire to help with an appropriate recognition of his years of service to Navarro County.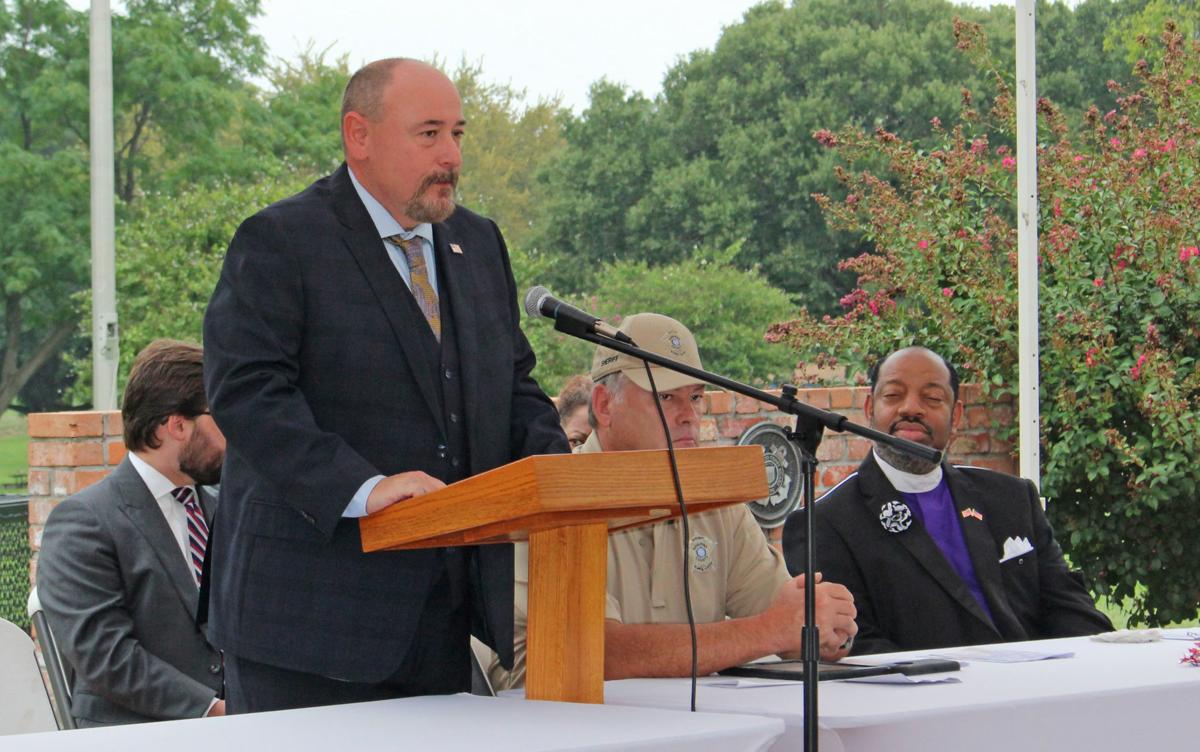 In other business, Navarro County Commissioners considered the following items:
— Approved paying bills as submitted by the County Auditor, including current bills, payroll and longevity.
— Held public hearing for resolution of conveyance of property to the City of Emhouse.  Precinct 1 Commissioner Jason Grant stated the small tract off of FM 1126 in downtown Emhouse is between a piece of property owned by the Emhouse Volunteer Fire Department and the City of Emhouse.  The VFD is requesting use of the property (which now belongs to the County).  Following another public hearing on December 10, if no objection is made, the item will be on the January agenda for approval.
— Consideration of the Burn Ban.  It remains off, but Precinct 3 Commissioner Eddie Moore urged extreme caution when burning, since the grass after frosts is now highly flammable, while parts of the ground are still too wet to get any emergency vehicles into property.  Also, the high winds experienced lately could cause serious havoc, if there were fires near flammable grass and hay.
— Approved moving the Monday, December 24 Commissioner's Court date to Friday, December 21, due to Christmas Eve.
— Approved declaring 2010 Ford Unit #231 VIN #1FTFTX1CVAKE17341 as salvage.  Precinct 2 Commissioner Dick Martin said the unit has a blown engine.
— Approved changing the GSA per diem rate to $55 per day while away and $41.25 on the first and last day of travel.  It will go into effect January 1, 2019.